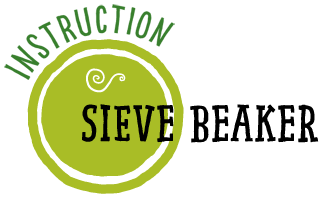 Fill the sieve beaker with water (about 20 degrees).
Let the full beaker stand for about 8 to 10 hours.
Empty the water, drip the remaining water well.
Let the sieve beaker stand upside down at room temperature so that the air can reach the seedlings. Rinse the sieve beaker every day at least once with fresh water.
After about two to three days, harvest and wash well before eating (like salad). Ready!