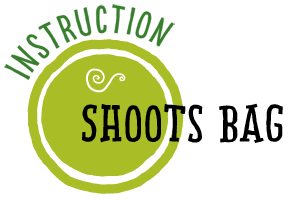 Place the shoots bag in a vessel and fill with water (approx. 20 degrees).
Let the bag stand in the water for about 8 to 10 hours.
Empty the water and drip the shoots bag well.
Let the shoots bag stand in a vessel for two to three days at room temperature and rinse with fresh water at least once a day.
After about two to three days, harvest and wash well before eating (like salad). Ready!
Place the bag in an empty vessel for 2-3 days.